Family Literacy Tips in 16 Languages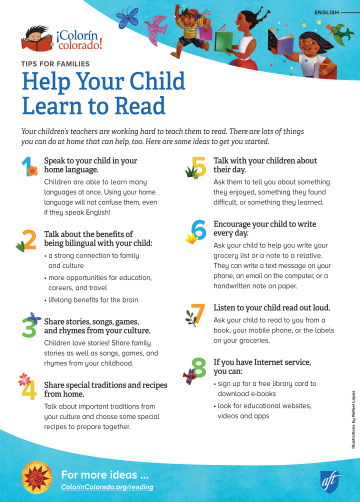 Download a PDF of the tip sheet in any of these languages.
Tip 1: Speak to your child in your home language.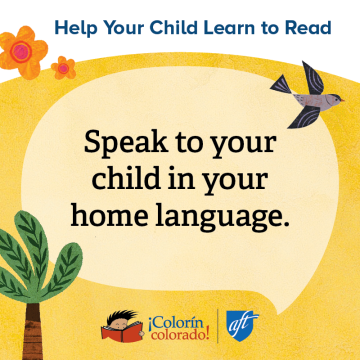 Tip 2: Tell your child about the benefits of being bilingual.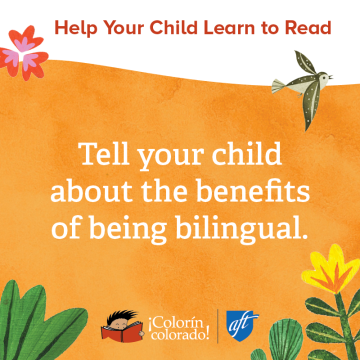 Tip 3: Share stories and songs from your culture.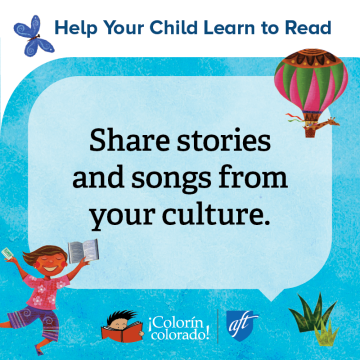 Tip 4: Share special traditions and recipes from home.
Tip 5: Talk with your children about their day.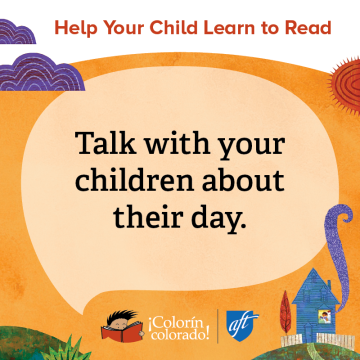 Tip 6: Encourage your child to write every day.
Tip 7: Listen to your child read out loud.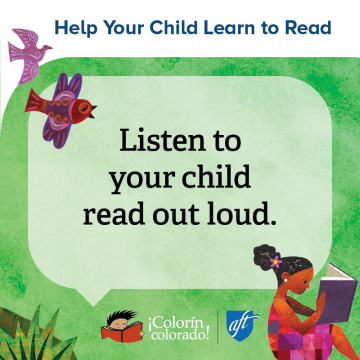 Tip 8: Get free e-books from the library on your phone.